Office move for the esgroup will result in new jobs for Rutherglen.

The esgroup has hailed the move to new and larger premises, as a 'Significant Investment in our expanding Electrical Contracting, FM and Compliance business'.
Group Managing Director Chris Bryant and his team, designed and project managed the £160K refurbishment from start to finish in just 4 months to accommodate growth over the last year. The Group increased turnover to around £2.5 million in 2016/2017 thanks mainly to repeat business from our very select list of clients. We also recorded a new first when we successfully completed our biggest project to date, valued at £1.1million with University of Edinburgh, whilst another 3 phase 18 month project with Royal London Group in Edinburgh is expected to generate in excess of £750K strengthening our presence and contracts in Edinburgh.
Our new office provides a warm, welcoming and comfortable environment for staff and visitors alike with new high efficiency air conditioning and heat recovery, bespoke LED dimmable lighting throughout and funky, colourful ergonomic furniture and fixtures. The office boasts Cat 6 Network cabling, HD CCTV, analogue addressable fire alarm system, Grade 4 Intruder and Paxton access control system. This provides us with an excellent opportunity to showcase our design and build experience and electrical technology to our existing and potential clients.

The esgroup is now very well equipped to continue our steady growth, whilst ensuring that our loyal client base continues to receive the very best personal and professional service at all times.
'This is the place where we want to work'

You may have read the recent article in January 2017 in the Glasgow Evening Times, regarding Clyde Gateway's ongoing investment and involvement in the regeneration of Glasgow's East End and neighbouring South Lanarkshire featuring esgroup. This was quickly followed up with a marketing campaign including billboard advertising springing up all over Glasgow and South Lanarkshire.
The esgroup is proud to be associated with Clyde Gateway, who showcased the electrical contracting part of our group 'Electrical Solutions', in their advertising.
The message 'This is the place where we want to work' features Group Managing Director Chris Bryant along with one our 9 apprentices. The campaign which is a part of their 20 year plan to encourage SME's to Clyde Gateway also showcases existing local businesses.
Our apprenticeship programme has helped us to grow our full time team to 33 in 2017 with 8 office based staff including two estimators and 24 field based engineers/apprentices. We recently completed our largest project to date on time and within the £1.1 million budget - the future for the esgroup is looking very bright.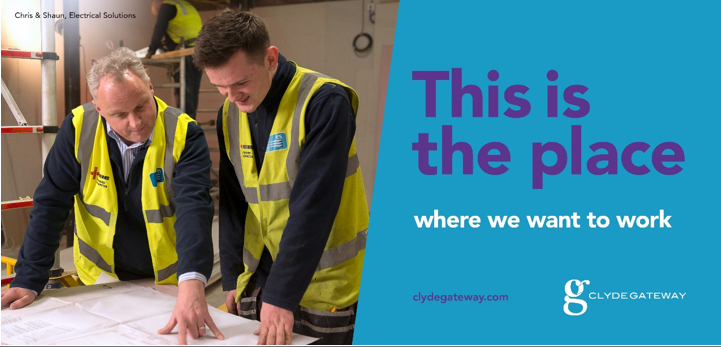 ---
es group Sponsor Rising Judo Star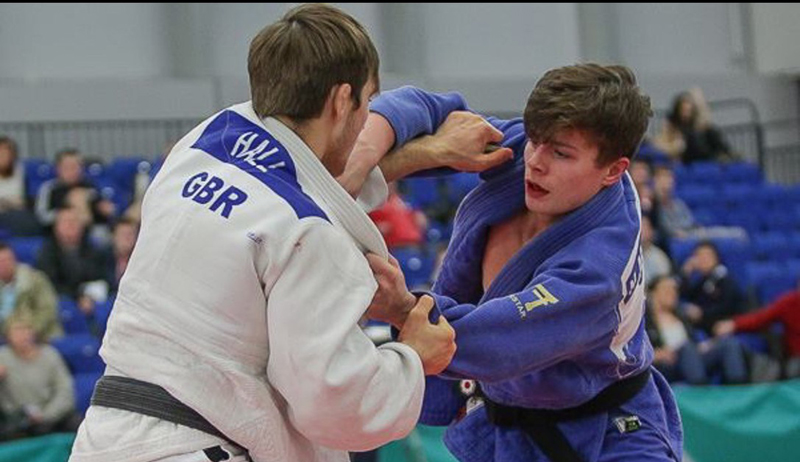 es group have given sponsorship to Neil MacDonald, 19, from Cambuslang in Glasgow.
First Dan Black belt in Judo representing Scotland and Great Britain.
Speaking to Neil:
I started judo when I was 6 years old with my brother Colin. We went along to our first class in Blantyre Sports Centre and that was it, I loved it!
Judo is a hard sport to follow at times, very like a game of chess with the tactical play to set up a winning move. The end game is IPPON! (symbolic death of your opponent)
After thirteen years of Judo I can say that I love it as much today as the first time I stepped on the TATAMI (Mat).
My first club was Sporting Judo and my coach was Stevie Somerville. I knew it was the sport I wanted to do from the first time I stepped on the mat, it was fun and before I knew it I was able to perform at a reasonable level, a bit like "Wax on, wax Off" from Mister Miagi in the Karate Kid.
I took part in Mix and Match events and inter club competitions when I was six and seven and I knew I wanted to compete. Under Judo Scotland/British Judo Association rules you can't compete in proper competitions until you are at least eight years old for insurance and development reasons.
As I got older I started to compete in local and national events, regularly traveling to different areas of Scotland and England.
I have been Scottish Champion on many occasions and British Champion for four consecutive Years (unable to compete last year through injury.)
I am currently ranked in the top 5 on the International Judo Federation World Ranking List (Under 21yrs), and currently number one for my age group on the European Judo Union- European Ranking List (U21yrs)
I have been a member of the Scottish Talent Development Squad since I was around twelve years old and a Member of the British Judo Squad (Under 21) since I was fourteen.
I am a two times European Cadet Championships medallist and have placed 5th and 7th in the last three World Championships at under 18's and under 21's (when I was 17). I have also had a great deal of success on the European circuit, taking various medals ranging from Gold to Bronze and a couple of fifth places. I have been in many countries around the world and have recently returned from Brazil and Russia two weeks before. I have also been to Mongolia, Japan, America and many European countries to train and compete. I love to compete, I love to travel and meet new people. I have friends from all around the world and without Judo I would not have had these opportunities.
When I was sixteen I decided I wanted to train full time, I was offered a place on the British Judo Programme, I packed my bags and moved to the British Judo Centre of Excellence in Wolverhampton University Campus. I stay in the halls of residence on campus and train two to three times per day Monday to Friday, resting at the weekends if I am not competing.
Ultimately I hope to represent Great Britain at the Olympic Games and would also Love to represent Scotland in the next Commonwealth Games, especially after the success of the last Scottish Team.
es group sponsor Young Pumas Football team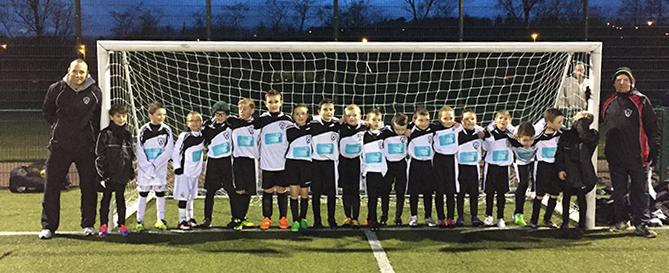 The open road just got a bit brighter.
We've just had our fleet of vans dressed in their colourful new livery. Reflecting the es Group structure you will see them on-site in various bright and cheerful colours.
We think they look really good and it's another step towards establishing the es Group as the preferred supplier for any major contract work.